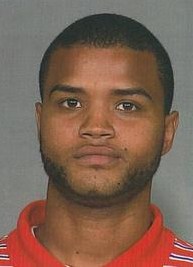 Ruddy Vargas-Perez will be arraigned this afternoon for his alleged role in the horrific hate crime in the Bronx this month. Vargas-Perez, the ninth and last suspect, agreed to turn himself in only after getting a lawyer, who made sure to plead his client's innocence.
"Ruddy is just appalled by what these people have done to the victims in this case," said lawyer Benjamin Heinrich yesterday. "He had no part in it whatsoever."
Vargas-Perez and his friends from a make-shift gang called the "Latin King Goonies" are accused of kidnapping and torturing three men, two of them teens, and robbing another, just for being gay in a crime that New York City Mayor Mike Bloomberg described as "sickening." Six of the suspects remain in jail, while two others have been released on bail.