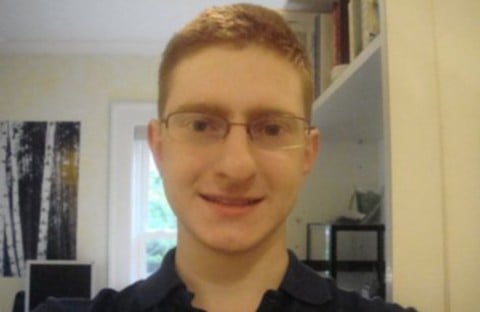 Have the media and activist groups been exploiting Rutgers University student Tyler Clementi's suicide? According to the University's paper, The Daily Targum, "yes."
The editors published a letter yesterday claiming "massive rallies and aggressive news coverage" turned Clementi's death into something it wasn't:
The death of University student Tyler Clementi might have been properly mourned if it were not for the massive rallies and aggressive news coverage that altered the nature of the situation. The truth is that an 18-year-old boy killed himself – he was a student just like the rest of us, someone just trying to receive an education. Yet people's relentless agendas took his death and turned it into a cause based on false pretenses.
The paper goes on to chide "an angry mob fending for their rights turned the death of a young boy into a cause for "safe spaces" for gays across the University," and explains that these spaces already exist on the campus. They continue:
The focal point of Clementi's tragic death should have been a boy's inability to deal with the hardships of life. And yet the news and certain organizations picked this up and carried it into the ranks of general causes for major social groups – for their profit. Did Tyler really feel unsafe after all? Do we know the reason behind his suicide? Do we know if he, himself, would take part in the movement behind his death – the push for safe spaces?
Perhaps the rallies would have been inappropriate if Clementi's death were an isolated incident. He was, however, just one of five gay men to commit suicide last week, and by far provided the most unique story, a story that resonates across our 21st century lives.
It seems to me that activists and media would have acted irresponsibly had we let Clementi's death be turned into a footnote, rather than a rally for change.
Sure, the paper may complain that celebrities like Neil Patrick Harris are "forcing his remembrance into a cause rather than a proper mourning," thus turning Clementi into a "martyr," but they fail to illustrate that these developments have a distinct negative impact, other than the fact that they're inconvenienced by rallies and protests.
To put my criticism of their criticism in academic terms: the paper's staff doesn't support their thesis.