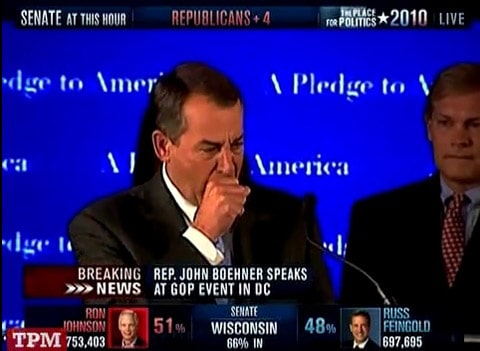 Wow, so quite a bloodbath last night. A red tide, shall we say.
It made new House Speaker John Boehner shed some tears (check, AFTER THE JUMP…)
Republicans picked up control of the House of Representatives, adding at least 60 seats as of this morning. They also picked up at least 6 seats in the Senate with three undecided, leaving the Democrats in control there.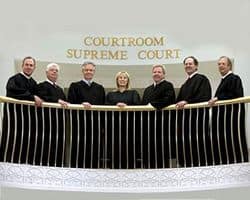 In other races, lots of disappointment. Some tough losses.
DADT champion Rep. Patrick Murphy lost his seat in Pennsylvania. Senator Russ Feingold lost his Wisconsin seat. Alan Grayson lost his seat.
In Iowa, in what may turn out to be the most damaging news to LGBTs of the night, the religious right-wing successfully engaged enough with voters to oust three pro-equality judges from the state's Supreme Court — Chief Justice Marsha Ternus and justices David Baker and Michael Streit, as well as the state's pro-equality Governor Chet Culver.
In Hawaii, Democrat Neil Abercrombie won election as Governor.
Massachusetts Rep. Barney Frank managed to hold on to his seat against the GOP's Sean Bielat, putting GOProud's anti-Dem cash to waste.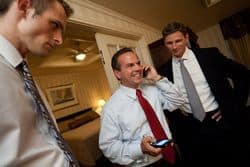 In LGBT news, the House now has four openly gay representatives, Frank, Tammy Baldwin, Jared Polis, who were all reelected, and now David Cicilline from Rhode Island, who won his bid last night.
In Kentucky, Teabagger Rand Paul won his senate election but the city of Lexington also elected an openly gay mayor, Jim Gray.
Martin O'Malley won reelection as Maryland's governor and Independent Lincoln Chafee was elected governor of Rhode Island. Marriage equality hopes have risen significantly for Rhode Island.
In Colorado, teabagger Ken "homosexuality is like alcoholism" Buck lost his Senate race to Democrat Michael Bennet.
In California's 45th, Mary Bono Mack defeated gay challenger Steve Pougnet.
A few bright spots in California: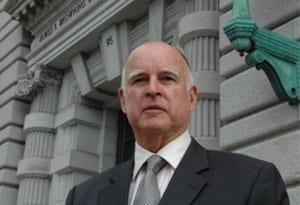 Jerry Brown beat Meg Whitman to be the state's next governor, and Barbara Boxer beat Carly Fiorina to retain her Senate seat.
In California's attorney general race, Democrat Kamala Harris was holding an extremely narrow lead over Republican Steve Cooley at midday Wednesday.
Some other good California news, from LGBT POV: "Most of the 'down-ticket' statewide races were also won by Democrats – at least as of 1:30am with 69% of the precincts reporting: San Francisco Mayor Gavin Newsom beat Abel Maldonado 49% to 40.6% after some back and forth; Debra Bowen handily won re-election as Secretary of State; John Chiang was re-elected as Controller; Bill Lockyer was re-elected as Treasurer; and in a particular triumph of talent over outside money, Assemblymember Dave Jones beat Mike Villines 49.5% to 38.8% for Insurance Commissioner after the insurance industry poured in millions to buy Villines the election. Tom Torlakson is the new Superintendent of Public Instruction…In other state races – the best news was the defeat of Protect Marriage attorney Andy Pugno by Richard Pan: with 100% of the precincts reporting for the Assembly District 5, Pan had 56,386 (49.1%) to Pugno's 53,006 (46.1%). Also good news – openly gay Rich Gordon, Ricardo Lara and Toni Atkins joined Speaker John A. Perez, Mark Leno, Tom Ammiano, and Chris Keho in the California LGBT Caucus, the largest number of LGBTs in a state legislature in the nation."
Voters also rejected Proposition 19, the marijuana measure.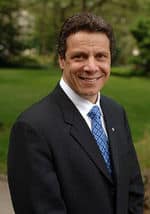 In New York, Kirsten Gillibrand and Chuck Schumer retained their Senate seats. Andrew Cuomo was elected Governor over teabagger Carl Paladino, who hoisted a baseball bat at his concession speech.
Control of the NY State Senate was unsettled late into the night. Pro-equality Democrat Brian Foley was trailing his GOP challenger Lee Zeldin in late hours, but Frank Padavan of Queens, a Fight Back NY target, looked to be on his way out. More on the NY State Senate race here.
Teabagger Marco Rubio sent Democrat Kendrick Meek and Independent and 'fabulous' candidate Charlie Crist packing. What's next for Crist is anyone's guess. Come out of the closet, maybe?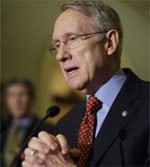 Harry Reid, in one of the shockers of the night, pulled it out against Tea Party favorite Sharron Angle in Nevada.
In Alaska, Lisa Murkowski was ahead of Tea Party candidate Joe Miller in her write-in campaign early Wednesday.
David Vitter won reelection in Louisiana.
Teabagging anti-masturbation witch Christine O'Donnell went down early in Delaware, defeated by Chris Coons.
Deval Patrick was elected governor of Massachusetts.
Ike Skelton of Missouri was defeated by extreme homophobe Vicky Hartzler.
Governor John Lynch successfully overcame a campaign from NOM to retain his governorship in New Hampshire, however, the legislature may have been regained by the GOP.
Ricky Perry was reelected governor in Texas.
The Victory Fund highlights some additional races in which LGBT candidates were victorious:
–Nickie Antonio's election to the Ohio House.  Antonio will be the first openly LGBT person to serve in the state legislature.
–Marcus Brandon's election to the North Carolina House.  Brandon will be the state's only openly gay state legislator and one of just five out African Americans to serve as state lawmakers.
–Victoria Kolakowski's election as a Superior Court judge in Alameda County.  Kolakowski becomes the first openly transgender judge in America.
–Kevin Lembo's election as Connecticut State Comptroller.  Lembo joins just a handful of openly LGBT candidates to have been elected to statewide positions.
–Laurie Jinkins' election to the Washington State House.  Jinkins is Washington's first openly lesbian state legislator, and could help her gay colleagues pass a marriage equality bill in the next legislative session.
Thanks to everyone who joined our live blog last night. Though the news was largely frightening, we had a good time.
Watch Boehner shed some tears because he won't have time to tan or golf during the week anymore, AFTER THE JUMP…