Rep. Barney Frank (D-MA) tells the Washington Blade that Democrats will be there to block any anti-gay legislation proposed by the Republican majority in the Senate, but warns not to expect any pro-LGBT legislation to get passed: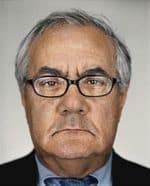 "Next year there's no chance of anything happening," he said of pro-LGBT legislation. "There's zero chance."
He added, "It will be a status quo. They don't have the votes to hurt us but we don't have the votes to advance anything in the cause."
Frank also said he was certain that Republicans would fail in an attempt to overturn D.C.'s same-sex marriage law.
"Do you think Barack Obama is going to sign a bill to repeal the D.C. marriage law," he asked. "It won't go through the Senate. There is no chance that could happen. None—zero."
Frank noted that only five out of 179 House Republicans voted earlier this year to repeal "Don't Ask, Don't Tell."
"The Republicans have become much more anti-gay in their voting patterns," he said. "There is zero chance of anything good happening with Republicans in control of the House."
Frank said he was "hopeful" about passing 'DADT repeal' legislation in the lame duck Senate, which is perhaps all one can be at this point.
Read the full interview with Frank at The Washington Blade.