EXCELLENT: 80 authors select their favorite LGBT books of 2010.

The Other City: HIV/AIDS in America documentary to air tomorrow on Showtime.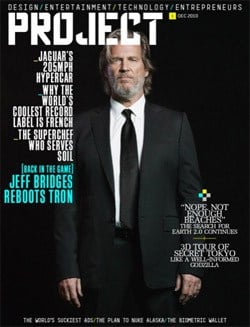 Virgin launches iPad magazine Project. Video walk-through.

Better swimming through Ecstasy.

NASA holding press conference to discuss astrobiology finding, probably not extraterrestrial life.

April 11, 1954: the slowest news day of the century.

Boston-based gay rights legal group GLAD giving 30 years of papers to Yale. "Gay & Lesbian Advocates & Defenders says the materials include correspondence, legal documents and photographs from events spanning the HIV epidemic and some states' legalization of gay marriage."

Human Rights Watch: Anti-gay violence on the rise in Senegal. "When elections are coming up and politicians are under scrutiny, all of a sudden there is more focus on homosexuality, because that's a very easy target."

More on the celebrities who will be virtually dying for World AIDS Day.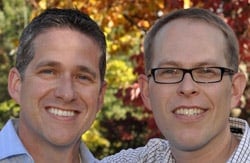 Jon Jay Summers, Communications director for Harry Reid, marries his partner, Kyle Philip Murdoch.

Watch: Kylie Minogue sings with the PS22 kids choir.

Chinese professor says same-sex marriage will curb AIDS epidemic: "The lack of legal recognition for same-sex marriage is partially responsible for members of the gay community having multiple sexual partners, which increases the risk of HIV infection."

Kim Zolciak marrying.

Mariah Carey's mother throws down.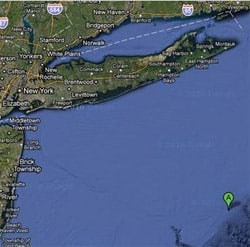 Did you feel it? New York region has largest earthquake (3.9)  in 18 years.

"Simple yet hilarious?" Simple perhaps.

Google rumored to have bought Groupon for $6 billion.

Anderson Cooper's syndicated daytime show sold in four top markets. What will it be? "Nobody is doing the non-Ellen portion of Oprah and that's an interesting place to be."

Page Six: Portia de Rossi obsessed with outdoing Ricky Martin on the Best Seller list.

Sirius XM hits 20 million subscribers.

WiFi is damaging vegetation. What about us? "Research in the Netherlands suggested that outbreaks of bleeding bark and dying leaves which have blighted the country's urban trees may be caused by radiation from the Wi-Fi networks now so integral to life in offices, schools and homes."