Vigil planned at courthouse prior to 12/6 arguments in Prop 8 case. Facebook page.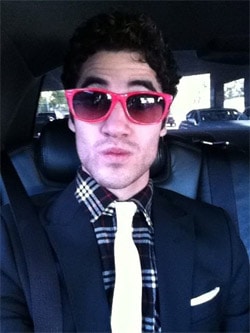 Teenage dreamers: Darren Criss meets Katy Perry. (image via twitter)

WATCH: New Kids on the Backstreet Boys.

Bowling, Green, Ohio voters approve anti-discrimination measures: "Unofficial results had shown Bowling Green voters approved only one measure on Nov. 2. The Blade of Toledo reports the Wood County Board of Elections on Monday found both passed after provisional ballots were certified. One ordinance expands the city's housing code to protect people from discrimination based on sexual orientation or gender expression. The other offers the same protections in employment, at business establishments and educational institutions."

Disney makes clear that it has not killed the fairy tale.

Australian candidate gay bashed during parade: "Martin Leahy was on an equal love march through the city on Saturday when he was head butted and punched by a teenager who, with a friend, was trying to provoke protesters. Mr Leahy intervened when the teenagers started throwing items at cardboard heads of Premier John Brumby and Opposition Leader Ted Baillieu that a protester was carrying. 'I asked them to walk away and then next thing I know he head butted me,' Mr Leahy said. The force of the headbutt smashed Mr Leahy's sunglasses and knocked him to the ground."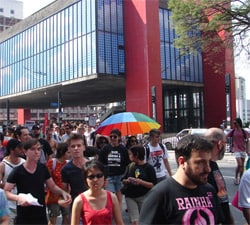 Sao Paulo, Brazil holds protest against homophobia.

Candy magazine's Luis Venegas wants to drag out Justin Bieber for his next cover.

Male model fix: Nate Gill.

LOGO's forthcoming after-school special?

Frightening new HIV statistics from The Netherlands: "Nearly 850 gay men in the Netherlands have been diagnosed with HIV in the past year. That number is higher than during the early years of the HIV/AIDS epidemic in the 1980s, the Netherlands HIV Monitoring Foundation SHM reports."

So what's the verdict on Taylor Swift's makeover?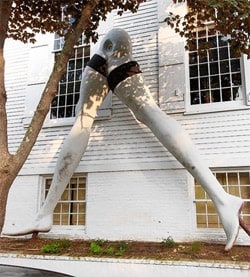 Nothing beats a great pair of legs. Except Hamptons residents.

A round-up of TSA screening reports.

San Diego passenger strips down to avoid pat-down.

Gay Saudi prince jailed for life for London murder of servant, ordered to pay court costs: "Saud Abdulaziz bin Nasser al Saud, 34, now faces a total legal bill – with his own defence included – running well over £100,000 for the Old Bailey trial. He was neither present nor represented at a brief costs hearing at the court presided over by trial judge Mr Justice Bean."

Scott Wooledge, one of those arrested on the White House fence, blogs about his experience: "Our leaders want to talk in mealy language about the 'potential' for repeal, 'giving it a shot' and 'trying.' They want to talk about how hard it is, and how they have so little time until they get to go home to their families for Christmas. We're reminding them 2010 is yet another year when thousands of servicemembers may not even have the luxury of being able to call their loved ones over the holidays. Many will spend this holiday season alone, as they have many others. We speak for them. We stand for them. And we're asking this country's leadership to do so too."