The Chicago Tribune reports on the departure of gay Chicago Public Schools chief Ron Huberman: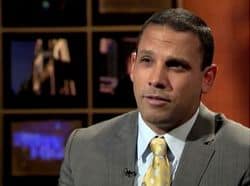 Despite an ambitious agenda, Huberman will leave the $230,000-a-year job before many of his signature initiatives — including a $40 million anti-violence project — are fully realized.
Mayoral spokeswoman Jodi Kawada said Daley will announce a replacement for Huberman before the superintendent's last day.
Kawada said the mayor did not press Huberman to move up his resignation date. "Ron expressed to the mayor his desire not to work for another administration, and they discussed an appropriate time for Ron to step down."
Huberman did not return a call seeking comment. But in an e-mail Wednesday to district employees, he said he informed the mayor last week of his resignation. He also thanked teachers and administrators for their work, and said no job had been "more fulfilling" in his 16 years of public service.
The Sun-Times adds: "A CPS news release said Wednesday that Huberman, 38, 'wants to spend more time with his family before beginning a new career endeavor.' Huberman and his partner, Darren DeJong, are raising a son, Aiden DeJong Huberman, born in July 2009."