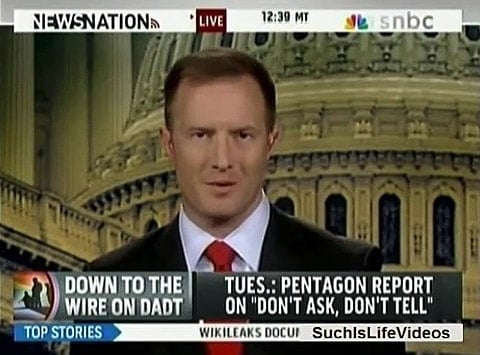 Jonathan Hopkins, a spokesman for the gay military group Outserve, spoke with MSNBC's Tamron Hall this afternoon about the pending release of the Pentagon report on Don't Ask, Don't Tell. The report is scheduled for release tomorrow.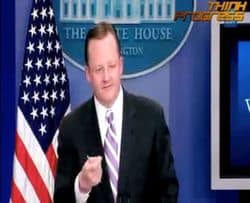 White House Press Secretary Robert Gibbs also spoke about the report at a press briefing today, after the Washington Blade's Chris Johnson asked him if the President had seen it.
Said Gibbs: "I think the President strongly believed that this was an issue that can and should be solved legislatively, encourage the Senate to act legislatively on the Defense Authorization bill and particularly on changing Don't Ask, Don't Tell. That's our position now and I don't believe the release of the report will do anything but strengthen that case."
Watch both clips, AFTER THE JUMP…
In related news, a Pew survey was released today showing an overwhelming majority of the American public (58%) continues to support repeal:
"Large majorities of Democrats (70%) and independents (62%) favor allowing gays to serve openly. Republicans are divided (40% favor, 44% oppose). Among conservative Republicans, far more oppose than favor allowing gays to serve openly (52% to 28%)."
More numbers here.