UPDATE: SCOTUS rules. See HERE.
The Supreme Court has allowed the Log Cabin Republicans to file a reply to the Department of Justice request that SCOTUS allow the government to continue enforcing "Don't Ask, Don't Tell".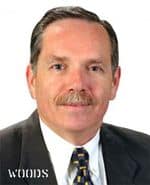 Writes lead LCR attorney Dan Woods:
"We have sought and received permission from the US Supreme Court to file this reply because the government's opposition ignores critical points presented in our application to vacate the stay of the Ninth Circuit Court of Appeals. The government's opposition fails on several points: It does not controvert Log Cabin's argument that legislative repeal of 'Don't Ask, Don't Tell' is speculative, it fails to analyze or discuss the hardships to current and prospective servicemembers of a stay, and it exaggerates what the district court's injunction does and does not require."
Read the new LCR brief, here: