I don't mean to be such a curmudgeon. Some of my best friends love Potter. But the stamina the faithful have for this religion amazes the agnostic. Potter disciples never waiver. And, think about it: People don't even watch TV series for this long… and isn't that an apt comparison? The Potter films are really movies in name only since they're much closer to a TV series in form, what with the recurring guest stars, repetitive structure and longform narrative. 
Also Opening: Russell Crowe tries to rescue his allegedly murderous wife (Elizabeth Banks) in THE NEXT THREE DAYS; Oscar hopeful MADE IN DAGENHAM, starring Happy-Go-Lucky's lively Sally Hawkins, tells the true (but surprisingly entertaining) story of a women's strike at a Ford plant in late 60s England; FAIR GAME with Naomi Watts as Valerie Plame and the survival-drama 127 HOURS with James Franco (previously reviewed) both expand into more cities today.
BONUS SCENES: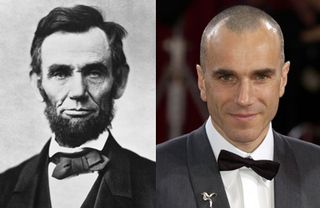 You've just heard that Daniel Day-Lewis has been cast as Steven Spielberg's Lincoln. Is it crazy to hope that Gwyneth Paltrow plays Mary Todd Lincoln since she was so hilarious doing that gag on Glee earlier this week? Oh right. This isn't a musical. That didn't go so well for DDL last time. Is it crazy to hope that Spielberg doesn't ignore the gay rumors? DDL hasn't swung that way since My Beautiful Laundrette.

They claim this is "every shirtless pic of Jake Gyllenhaal" to hit the net. But there's only 84. This post cries wolf! Or woof.


More Harry? For Potter Fans: Here's an informed list of differences between the new movie and the book it's based on. For the two of you out there who are waffling about whether or not to see it (most people made up their minds about this series long ago) here's a negative review and a positive one.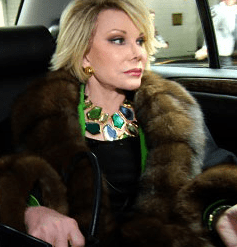 The Academy recently released the finalist list for Best Documentary Feature. They shunned Joan Rivers: A Piece of Work. Coincidentally, I ended up screening the film again just hours after the announcement and those sad flashes of insecurity that the semi-legend keeps showing when confronted with bad reviews or inside showbiz snubs stung a bit harder than they did the first time through. If you haven't seen the movie yet, make sure to rent it when it arrives on DVD and Blu-Ray in mid December.

Have you seen the trailer to The Green Lantern? A question that haunts: Why would anyone feel the need to animate a super heroic body over Ryan Reynold's real superheroic body? If you've got the real million why waste time on the counterfeit? Body paint is cheaper than CGI.