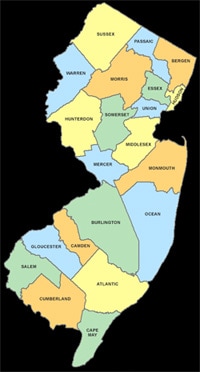 Last week I mentioned that a broad anti-bullying bill had been approved by panels in both the Senate and Assembly. Yesterday, that bill was passed by broad margins in both houses. It now goes to Governor Chris Christie for signature, the Star-Ledger reports:
"The bill passed the Assembly 71-1, with five abstentions, and 30-0 in the Senate. Christie spokesman Michael Drewniak could not say Monday what the governor will do. 'The bill moved very quickly through the Legislature, so we will just want to review it closely,' he said."
According to the paper, "Supporters of the bill (A3466), which now advances to Gov. Chris Christie, said it would give New Jersey the strictest anti-bullying statute in the nation. The measure fills gaps in the state's first anti-bullying law, passed in 2002, that encouraged school districts to set up anti-bullying programs but did not mandate it….The measure would require training for most public school employees on how to spot bullying and mandate that all districts form "school safety teams" to review complaints. Superintendents would have to report incidents of bullying to the state Board of Education, which would grade schools and districts on their efforts to combat it. Public colleges and universities would also be required to include a policy on bullying in its code of conduct."

The only lawmaker who voted against the bill was Assemblyman Michael Patrick Carroll:
"Assemblyman Michael Patrick Carroll (R-Morris County) said the bill did not cover all cases of bullying, specifically those targeted for being a 'nerd or bookish' and potentially exposed property taxpayers to increased liabilities. The Anti-Bullying Bill of Rights passed the Assembly 71-1 and the Senate 30-0 during voting sessions on Monday. 'If I am the victim of a bully I do not see a single right,' Carroll said in an interview with Patch. 'There is nothing in there that helps a victim.'"