Because Couric dared ask her if she could name one news source that shaped her views: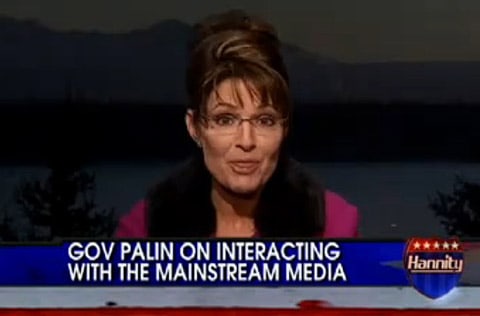 Sarah Palin says she wants to clean up the sorry state of journalism, because she knows and studied the "who what where when and why" of reporting.
As for doing another interview with Katie Couric, Palin adds: "So a journalist, a reporter who is so biased and will, no doubt, spin and gin up whatever it is that I have to say to create controversy, I swear to you, I will not waste my time with her. Or him."
Watch, AFTER THE JUMP…