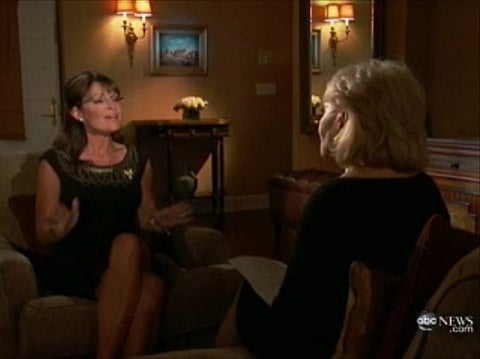 Sarah Palin tells Barbara Walters in a Nightline interview (airing December 9 — they're already teasing it) that she's considering a Presidential run.
Says Palin: ""I'm looking at the lay of the land now, and … trying to figure that out, if it's a good thing for the country, for the discourse, for my family, if it's a good thing."
Asked if she could beat Obama: "I believe so."
Watch, AFTER THE JUMP…
In related news, Bristol Palin "sort of" apologized for her sister Willow's use of the word "faggot" on Facebook. Willow has deleted her account.