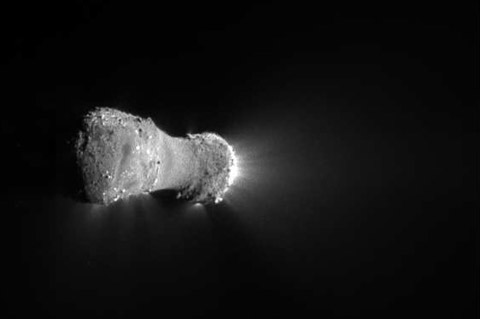 Check out these incredible photos of Comet Hartley 2 as it passes within 435 miles of NASA's EPOXI mission spacecraft today. These are some images that no human has ever seen before.
They are still trying to determine whether there was any damage done to the spacecraft as the comet passed.
The spacecraft traveled three billion miles to get close to the comet, which measures 1.5 kilometers across and was traveling at 27,000 mph.
Watch CNN's report, AFTER THE JUMP…
More photos at NASA's site.