Blabbeando has a page full of leaks from Ricky Martin's forthcoming autobiography translated from the Puerto Rican paper Primera Hora. The book, Me
, goes on sale tomorrow.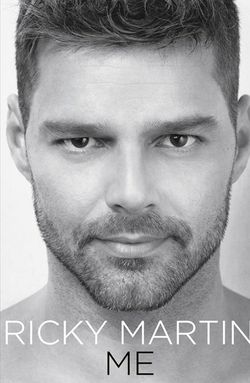 In the book, Martin says he has always known he is gay:
"Since I can remember, I have felt a very strong attraction to other men and, although I can say that I have also come to feel a lot of attraction and a lot of chemistry towards women, it is men who ultimately awaken what is instinctive, the animal in me."
He also discusses sending the tweet which informed people of that fact:
[Martin] says that as soon pressed the button "send" he shut down the computer and went to his room to sleep for half an hour, but [he says] curiosity killed the cat. He then called a friend and asked her to look at his Twitter time-line and tell him what was happening.  Then he experienced more relief.  "She said, 'Kiki, it's pure love…"
"And then all that fear I felt, the fear many people have at the moment they come out of the closet, it was just in my head.  I know that maybe this is not the case with others when they decide to do it – there are those who are faced with a painful wall of misunderstanding and rejection – but I can say my own experience was nothing but positive and empowering," he says.
Martin also says he is currently single and raising his kids on his own, but describes his first romantic relationship with a man:
"We met at a radio station and from the moment we saw each other it was like a great encounter between souls, at least for me.  I was traveling out of Los Angeles and went to the station for an interview.  The moment I opened the door to the studio, I found myself face to face with the most beautiful eyes I had ever seen."
Many more details at Blabbeando.
Ricky Martin will also be appearing on Oprah Tuesday. Watch the preview, AFTER THE JUMP…