We the People of the First State from Friends of Christine O'Donnell on Vimeo.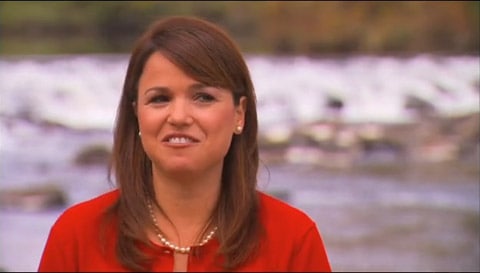 Teabagger Christine O'Donnell bought a half-hour of airtime on Delaware cable and a CBS affiliate, writes Ben Smith, to air an extended informercial about herself. Airing tonight, presumably.
Watch, AFTER THE JUMP…
UPDATE: Apparently O'Donnell is infuriated because the ad hasn't shown yet and the network "forgot" to air it twice.