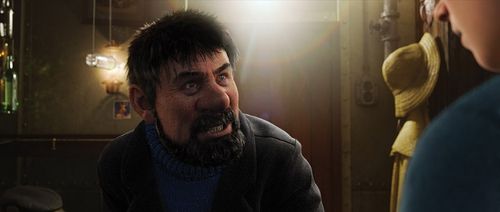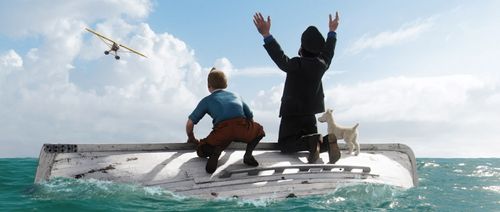 Empire magazine has posted the first look at Steven Spielberg and Peter Jackson's Adventures of Tintin, which won't be out for another year but makes heavy use of motion capture CGI.
Said Spielberg: "The first part of the film, which is the most mysterious part, certainly owes much to not only film noir but the whole German Brechtian theatre — some of our night scenes and our action scenes are very contrasty. But at the same time the movie is a hell of an adventure."
The beloved Belgian (and gay) lad Tintin is played by Jamie Bell, and Daniel Craig plays Red Rackham.
Two more shots, AFTER THE JUMP…