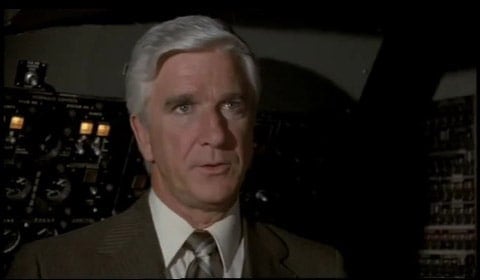 An actor who will no doubt continue to provide the LOLs for years to come. Nielsen was 84.
LAT: "Nielson died of complications from pneumonia at a hospital near his home, surrounded by his wife, Barbaree, and friends, his agent, John S. Kelly, said in a statement."
A top ten in Leslie Nielsen clips from Hecklerspray, and a life in clips over at The Guardian.
Don't call him Shirley, AFTER THE JUMP…