The Southern Poverty Law Center updated its list of hate groups today, adding 13 new groups.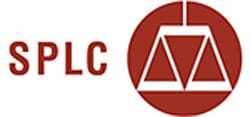 Writes the SPLC: "These groups' influence reaches far beyond what their size would suggest, because the "facts" they disseminate about homosexuality are often amplified by certain politicians, other groups and even news organizations.
Here are the additions:
American Family Association, Family Research Council, Illinois Family Institute, Americans for Truth About Homosexuality, Heterosexuals Organized for a Moral Environment, Family Research Institute, Abiding Truth Ministries, American Vision, Chalcedon Foundation, Dove World Outreach Center, Faithful Word Baptist Church, Traditional Values Coalition, and MassResistance.
Read their full list of 18 anti-gay hate groups.
With the new designations comes a report that gays remain the minority most targeted by hate crimes.