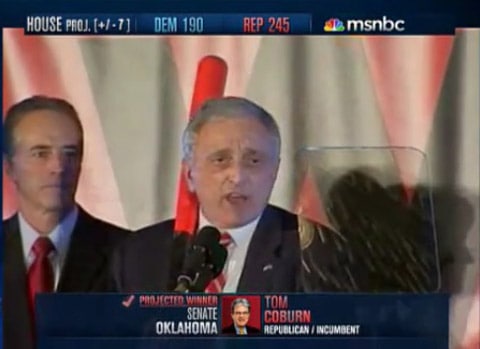 New York gubernatorial candidate Carl Paladino went out in typical Paladino style last night conceding to Andrew Cuomo and brandishing a bat on stage.
Said Paladino: "You can grab this handle and bring the people with you to Albany, or you can leave it untouched, and run the risk of having it wielded against you. Because make no mistake. You have not heard the last of Carl Paladino."
These people are disgusting. They can't even go out with some modicum of respect and dignity.
Watch, AFTER THE JUMP…
Read my full wrap-up of the evening and key races, HERE.