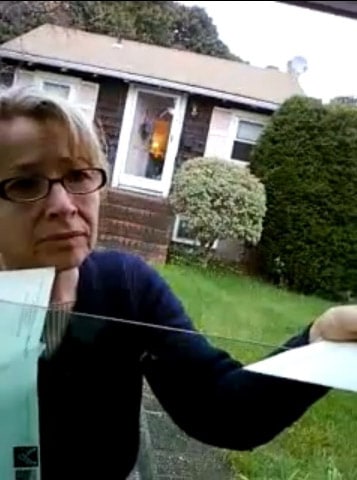 A postal carrier in Hingham, Massachusetts lost his job following an incident in which he refused to take a certified letter back from a woman. The letter was addressed to her husband. She then hits him with a barrage of racist slurs including "f*cking ni**er thief" and assaults him.
According to the mail carrier who posted this (and says he has more videos) it has been a year since the postmaster fired this mail carrier. There has even been a court case in which she got off without any trial.
She may soon, however, be delivered the YouTube brand of justice.
Watch in two parts, AFTER THE JUMP…
(via reddit)
UPDATE: More here on the racist mail receiver, who has been identified as Erica Winchester. And here.