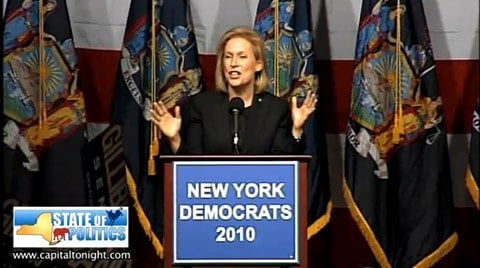 New York Senator Kirsten Gillibrand won election to the U.S. Senate last night, promising again to continue her work for LGBT Americans.
Said Gillibrand: "We must protect civil rights for all Americans. That means full marriage equality, and men and women can serve in our military and not be dismissed for who they love."
Watch, AFTER THE JUMP…
Read my full wrap-up of the election and key races, HERE.