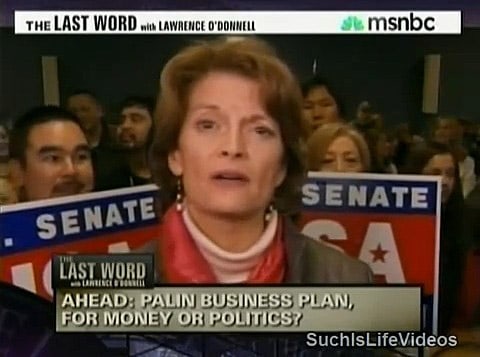 Alaska's Lisa Murkowski, who was named the winner yesterday (by the AP) in her write-in reelection Senate campaign over Tea Party candidate Joe Miller, won't give her positions on 'Don't Ask, Don't Tell' or the DREAM Act.
Murkowski says she's not sure that either of them will come up and the Senate should focus on jobs and the economy. Still, she won't show her hand on either issue.
In fact, Harry Reid on Wednesday committed to bringing both issues, DADT as part of the NDAA, and the DREAM Act, as a stand-alone measure, to the Senate floor for a vote.
The DREAM Act would offer a path to citizenship for foreigners who enter the country as children.
Watch the interview with Murkowski, AFTER THE JUMP…