Part One:
Part Twp: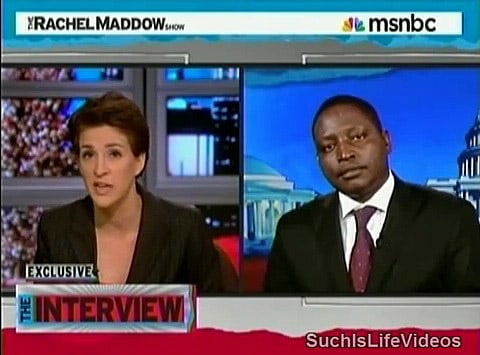 Rachel Maddow last night interviewed David Bahati, the Ugandan MP who authored the 'kill the gays' bill, which is still, unfortunately, alive and well in that nation.
Says Bahati: "I want to make the record straight…I do not hate gays, but at the same time I must protect our children who are being recruited into this practice."
Maddow confronts Bahati about his claims of evidence that children are being recruited into homosexuality, and asks Bahati what he believes will happen to gay people in Uganda because of his bill.
Says Bahati: We don't believe homosexuality is a human right in Uganda. IF we take it as a crime, who is engaged in this will face the rule of law. This is a learned behavior that can be unlearned."
Finally, Bahati says, "God's law is always clear that the wages of sin is death."
Rachel will air part two to this excellent interview tonight.
Watch, AFTER THE JUMP…
To follow news on Uganda, check out our HUB. And "LIKE" it to follow updates on Facebook.