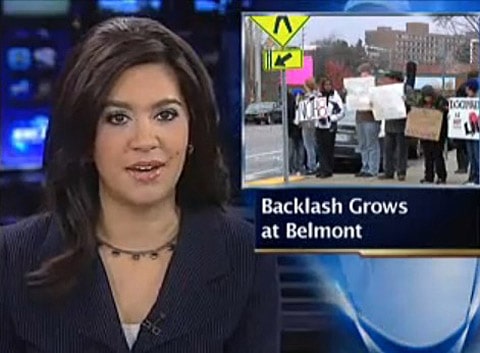 I posted about this briefly in the round-up the other day, but it deserves more attention.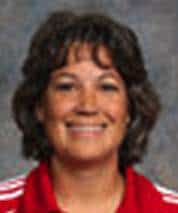 Nashville's Belmont University President Dr. Bob Fisher today denied firing soccer coach Lisa Howe after she told students that she is a lesbian and her same-sex partner was pregnant. 
Dr. Bob Fisher spoke at a news conference at 5:30 p.m. Wednesday in the campus' Student Life Center. Up until now, Fisher hadn't spoken a word publicly about the controversy.
Fisher said, first and foremost, he has done a poor job communication with the public since the controversy started last Wednesday. He did not take any questions from reporters, and said he would not specifically talk about Lisa Howe's departure since it was a personnel issue.
***
Mike Curb, the founder of Curb Records and the name behind the Curb Event Center where Lisa Howe worked, said on Tuesday he wanted to see Belmont act like Christians and rehire the soccer coach.
Curb released this statement on Wednesday:  "President Fisher has asked me as a member of the Board, now that I've made my statement completely, to hold off making any further statements to give him an opportunity to resolve these issues so that this type of injustice can never happen again."
Students have been protesting since Howe's departure and show no signs of stopping.
Just after the controversy erupted, Marty Dickens, chairman of Belmont's board of trustees defended the school's actions, saying, "We do adhere to our values as Christ-centered, and we don't want to make apologies for that."
There is now a Facebook group demanding Dickens' resignation. 
Watch News2Nashville's report on the firing and protests, AFTER THE JUMP…