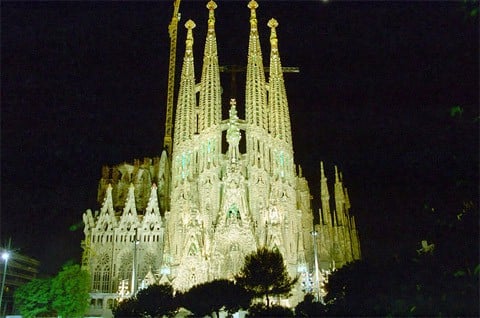 In two months, Barcelona will unveil a monument to LGBT people persecuted throughout history, it announced on Thursday, and said it is considering a location next to one of the city's most iconic holy sites — Antonio Gaudi's Sagrada Familia Basilica.
Pope Benedict XVI consecrated the city's emblematic Antonio Gaudi-designed church last month as hundreds of gays and lesbians staged a mass "kiss-in" to protest the Roman Catholic Church's stance on homosexuality.
A statement from the city hall Thursday said the monument would be unveiled in February.
It said the inscription will read "In memory of the gays, lesbians and transsexual people who have suffered persecution and repression throughout history. Barcelona 2011."
Such a tribute has been demanded for some years by Spain's LGTB gay rights association, the statement said.
(image source)