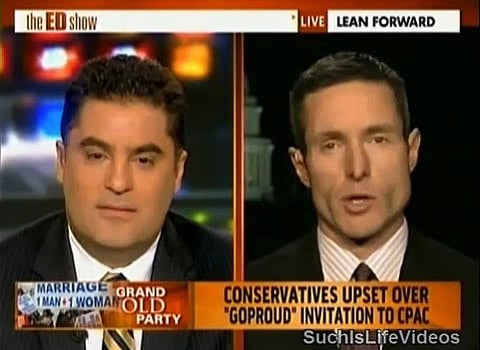 MSNBC's Cenk Uygur talks to GOProud's Christopher Barron about the conservative exodus from CPAC (Conservative Political Action Conference) over GOProud's participation. 
Asks Uygur: "How can you with good conscience vote for a party that does not like you? They don't like who you are. They don't like your identity."
Claims Barron: "The conservative movement is absolutely welcoming to gay people….I have an easier time being openly gay with conservatives than I do being a conservative with gay people."
Watch, AFTER THE JUMP…