Deputy Commons Speaker Nigel Evans, whose homosexuality has been an open secret in British Parliament, has come out.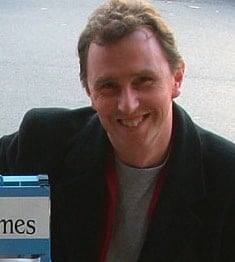 The BBC reports:
Ribble Valley MP and Deputy Commons Speaker Nigel Evans, 53, has won praise from gay MPs from other parties for his decision to back the group ParliOut. Swansea-born, he stood twice in Welsh seats before landing the Lancashire constituency he has held since 1992. Rhondda MP Chris Bryant, who is also gay, welcomed the decision.

Mr Bryant, who sits on the board of ParliOut, tweeted: "Glad to see Nigel Evans is 'coming out'. An open secret in Parliament for years."
Apparently, Evans chose to come out now after learning that a Labour politician had threatened to out him. His response to this news: "I thought, this is just daft. I am not going to live a lie any more…I could not afford it to be used as leverage against me. I couldn't take the risk. I don't want any other MP to face that kind of nastiness again. I am sure there are other gay MPs who would like to be open about their sexuality but are fearful of the consequences. I hope this new group will help them to do so."
Evans' voting record on gay rights has been iffy but has improved over the last few years.
You may remember that Conservative politician Crispin Blunt came out this past summer.