(via queerty)
The AP has begun reporting on the anger over the Human Rights Campaigns plans to use Harvey Milk's old camera shop at 575 Castro as a boutique to sell its wares, though they claim it will also serve as an "action center," whatever that means.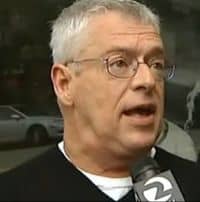 The AP: "Milk's friends and admirers are so incensed at the group taking over the slain San Francisco supervisor's stomping grounds that they would rather see a Starbucks there, underscoring the tensions that exist within the various factions of the gay rights movement. The organization is a frequent target of criticism from gay rights activists who consider its mainstream, 'Would Harveyinside the Beltway' style ineffective. They believe the organization's philosophy of incremental progress in the gay rights movement runs completely counter to the uncompromising message of gay pride championed by Milk."
Said Cleve Jones to the AP: "[Milk] was not an 'A-Gay' and had no desire to be an A-Gay. He despised those people and they despised him. That, to me, is the crowd HRC represents. Don't try to wrap yourself up in Harvey Milk's mantle and pretend you are one of us."
HRC begs to differ:
"HRC creative director Don Kiser understands the concerns and says he is open to suggestions, but thinks the criticism is overstated. The group obtains about one-third of the new names on its mailing lists from visitors to its retail stores in San Francisco, Provincetown, Mass., and Washington. Each tourist who goes in to buy a Harvey Milk T-shirt or an HRC tote bag is a potential activist, Kiser says."
Watch a local news report on the controversy featuring Jones and Kiser, AFTER THE JUMP…
Previously…
HRC's Planned Rental of Harvey Milk Camera Shop Strikes a Nerve [tr]