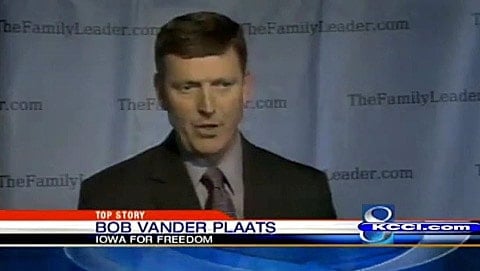 Iowa GOP wingnut Bob Vander Plaats, one of the top bigots responsible for the successful campaign to oust three pro-equality judges from the Supreme Court in the last election, calls on the remaining four judges to resign.
"If all seven would have been on the ballot, all seven would have been voted off," said Vander Plaats
Watch, AFTER THE JUMP…
To follow news on IOWA, check out our HUB. And "LIKE" it to follow updates on Facebook.