If you're in the Northeast, you're probably reading this while trapped indoors. A blizzard will pound the region today and tomorrow.

Ireland's first same-sex civil unions will take place in April 2011.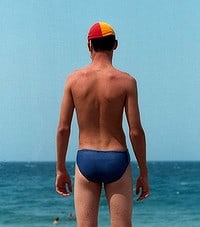 In defense of the Speedo: a history: "Worldwide sales of the scanty swimwear jumped 44 percent in 2010."

The next things up Apple's sleeve are 3-D and holographic images. According to the Telegraph, "The technology could be used to produce a new generation of televisions, computer monitors and cinema screens that would provide viewers with a more realistic experience."

Over five hundred same-sex marriages have taken place in Argentina since marriage equality was introduced into that country over the summer: "dozens of other gay wedding planning businesses launch in the capital, with more than 300 suppliers now trying to target the gay market."

Lady Gaga is the ultimate celebrity do-gooder. She was the entertainer who did the most for charities in 2010.

Who was this year's most googled gay?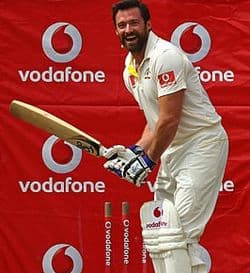 Hugh Jackman learns the dangers of cricket.

A living relative of John Wilkes Booth wants to exhume the body of the assassin's brother in order to procure a DNA sample: "If there is a DNA match, the family would know that John Wilkes Booth is buried in a family plot in Green Mount Cemetery in Baltimore. Family members could then dismiss the theory that he escaped after shooting Lincoln in 1865 and lived under an assumed name for decades."

A friend of UK spy Gareth Williams insists that he was not gay.

Atlanta police are withholding the name of a person of interest related to the murder of Black Gay Pride head Durand Robinson.

RIP: Openly gay Florida DJ Neil Rogers.

Spider-Man musical aerialist Christopher Tierney is walking again post-surgery.