The New York Daily News reports on the loss of 9/11 hero Retired Detective Kevin Czartoryski, who served as a liaison between the NYPD and New York's lesbian and gay community.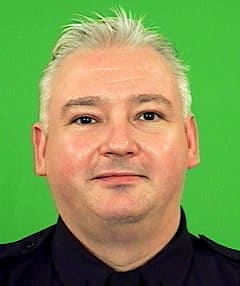 Czartoryski, who retired in 2009 on a 9/11 medical disability, died at New York-Presbyterian Hospital Weill Cornell in Manhattan. No cause of death has been determined, but Czartoryski suffered from pulmonary fibrosis, a lung disorder usually suffered by people exposed to asbestos for long periods.
The NYPD medical board determined his condition was caused by his time at Ground Zero, searching for remains and staffing a makeshift morgue.
His condition improved after a single lung transplant in May, but deteriorated again in August. Last month, doctors found cancer in his other lung that had spread to his bones and stomach.
Said Police Commissioner Raymond Kelly: "He was a consummate professional and a cheerful bridge for understanding, who will be missed terribly."
Czartoryski was 46.
According to the paper, "A wake will be held Tuesday and Wednesday from 2 p.m. to 5 p.m. and 7 p.m. to 9 p.m. at Village Chapels, 67-67 Eliot Ave., Middle Village, Queens. A Mass will be held Thursday, time to be announced, at St. Raphael's Church, 3520 Greenpoint Ave. in Long Island City."
RIP.