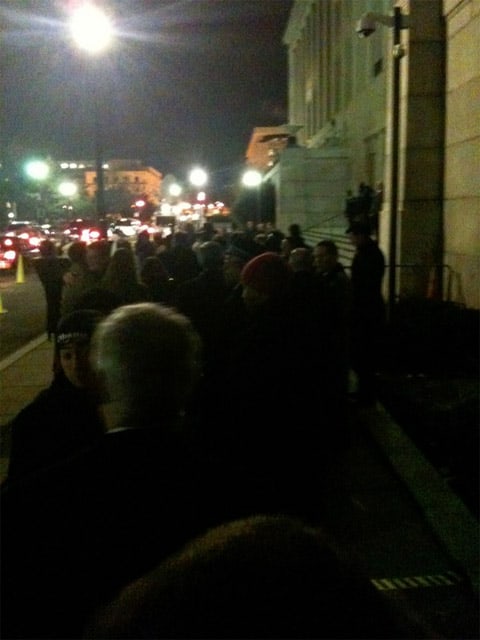 (twitter chris geidner)
Attendees of the Obama signing ceremony of the 'Don't Ask, Don't Tell' Repeal Act of 2010 were told to arrive at the Sidney Yates auditorium at the Department of the Interior at 7am sharp to score a decent seat. Plenty showed up before that time, according to MetroWeekly's Chris Geidner.
Please join us online at 9 am LIVE to watch the ceremony.