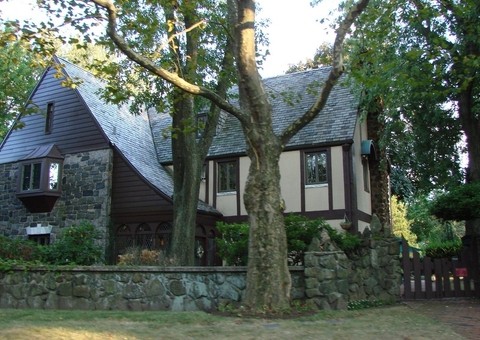 The first
Godfather
movie hardly would have been as powerful had it not been for the sprawling Tudor manor used as the domestic backdrop. The building first symbolized the powerful Family's wealth and slowly devolved into a prison, both figuratively and literally, from which the family had to escape.
It was there that Connie gets hitched, where Don Corleone meets his end and where Diane Keaton's Kay finds herself locked out of Tony's Michael's life. And now that iconic home's on the market.
Yes, for $2.9 million, you can grab up the 8-bedroom, 4-acre Staten Island, New York, property, which comes complete with its own bar, a pool, 4 1/2 bathrooms and some of Marlon Brando's cue cards.
And, in all honesty, this a gorgeous house and $2.9 sounds like a fairly reasonable offer, even in this economy.