Chai Feldblum, EEOC Commissioner, was finally officially confirmed by the Senate this week.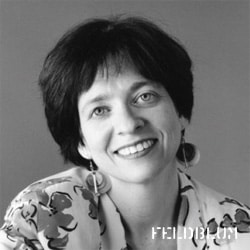 You may recall that wingnuts ferociously opposed Feldblum's nomination before she was recess appointed in March, saying that "Feldblum intends to use her position of influence as EEOC commissioner to force private institutions to follow her radical vision of society, through the enforcement of aggressive and intrusive employment non-discrimination laws."
"In one of its last acts of the current session, on December 22, 2010, the U.S. Senate confirmed the nominations of Jacqueline A. Berrien to be Chair of the U.S. Equal Employment Opportunity Commission; Chai R. Feldblum ( a long-time lesbian activist ) and Victoria A. Lipnic to be Commissioners; and P. David Lopez to be the General Counsel. All four were nominated to their positions by President Barack Obama and had been serving under recess appointments since April, 2010."
Feldblum is the first openly gay Commissioner of the Equal Employment Opportunity Commission.