WaPo: Activists press Obama to push for marriage equality.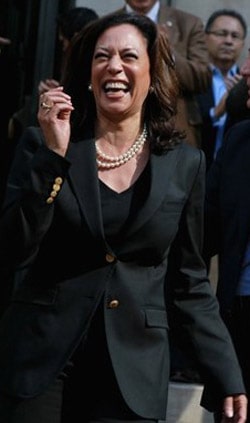 Kamala Harris: The Democrats' anti-Palin.

Watch: Holiday, erm, greetings from Ke$ha.

Serbian far right leader charged in attacks on gays: "Prosecutors are charging a far right Serbian leader with orchestrating violence during a gay pride march in Belgrade in October at which more than 150 people were hurt. The Higher Court in Belgrade says Milan Obradovic, leader of extremist group Obraz, or Honor, is charged with 'committing violent acts at a public gathering.'"

Prancer, the sassiest reindeer?

Christmas miracle? Chicago gay health center gets cash to remain open.

Jason Mraz is engaged to a Prettyman.

WaPo: Smithsonian chief should step down over censorship over gay exhibit. "Three weeks after the Smithsonian Institution ignited fury in the museum world by censoring one of its own exhibitions – removing a video that appeared in the National Portrait Gallery's groundbreaking exhibition of gay portraiture, 'Hide/Seek' – the best option for undoing the damage remains the resignation of the man who made the decision."

Ryan Reynolds makes it official.

BBC recommissions lesbian drama Lip Service.

Gayle King says she was touched by Oprah's tears, says the lesbian rumors no longer bother her: "It used to bother me, and now I say, 'OK, if people believe it, there's nothing we can do to change their minds. Oprah has been so outspoken and I have about my dating life, my desire to have a significant other, that it's just silly that we would deny or hide that because it implies something is wrong. That's what bothers me more than anything. There's nothing wrong."