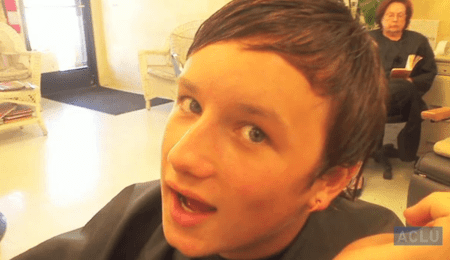 You most certainly recall the tragic suicide of 13-year-old Seth Walsh, who took his own life after being repeatedly bullied at his school in Tehachapi, California. The ACLU has just released a video wherein Seth's mother, Wendy, reads the suicide note he wrote to his family moments before he hanged himself in the family's backyard.
Utterly heartbreaking.
According to the ACLU website, the organization has "sent a letter to Tehachapi Unified School District officials urging them to take immediate and affirmative steps to prevent this kind of tragedy from happening again. The U.S. Department of Education is also investigating the district."
The LA Times reports on why Seth's mother made the video: "Wendy wanted to get the word out about what happened to her son. She was hoping to spread the word that there are resources for people in need."
Watch, AFTER THE JUMP.