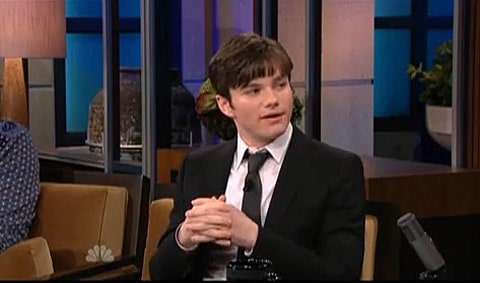 Chris Colfer tells Jay Leno how a gigantic pile of manure played a role in his revenge on a childhood bully, AFTER THE JUMP…
In related news, Colfer is set to make his big-screen debut in an indie coming-of-age film called Struck by Lightning, for which he wrote the screenplay.
Variety: "[Producer David] Permut plans to attach a director and other cast before going out to financiers in the new year. The script, Permut said, captures the spirit of movies penned by the late John Hughes."