Part One:
Part Two: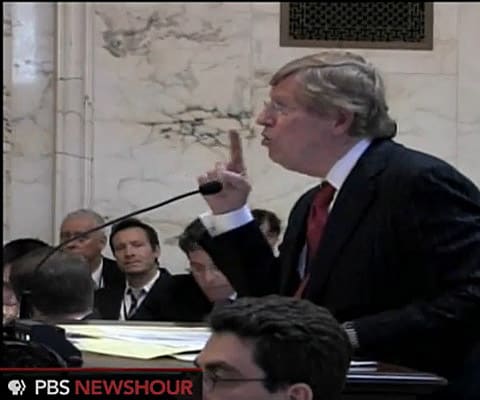 If you missed yesterday's historic televised hearing of appeal arguments in Perry v. Schwarzenegger, the federal challenge to Proposition 8, here's the full two and a half hours.
Watch, AFTER THE JUMP…
The L.A. Times suggested that the 9th Circuit appeared to be trying to find a way to restore same-sex marriage in California without sending the case to the Supreme Court:
Federal appeals court judges Monday seemed headed toward a decision that could reinstate same-sex marriages in California while avoiding a ruling of national sweep that would invite U.S. Supreme Court action.
The judges explored at least two routes that could achieve that goal. One would be a ruling that California, having granted marriage rights to same-sex couples, could not take them away by popular vote. The other would avoid a decision on the constitutional issues by declaring that gay-marriage opponents lacked the legal standing to appeal a lower court striking down Proposition 8, the 2008 ballot measure that amended the state Constitution.