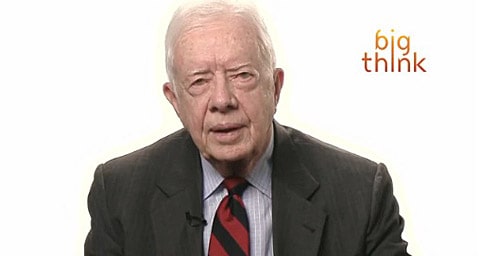 In a new Big Think interview, former President Jimmy Carter says America is ready for a gay Commander in Chief.
Says Carter, in part:
"Step-by-step, we have realized that this issue of homosexuality has the same adverse and progressive elements as when we dealt with the race issue 50 years ago, or 40 years ago. So I would say that the country is getting acclimated to a president who might be female, who might, obviously, now, be Black, and who might be as well a gay person."
Watch, AFTER THE JUMP…