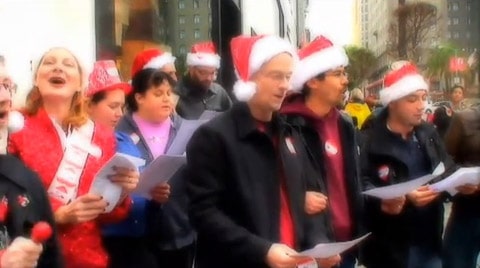 This weekend in San Francisco's downtown shopping district, Marriage Equality USA took to the streets to offer a holiday message about today's 9th Circuit Court hearings challenging Proposition 8.
Towleroad will be covering the Prop 8 hearings with live commentary featuring Richard Socarides, attorney and former aide to Bill Clinton, our political director Corey Johnson, and our legal columnist Ari Ezra Waldman, in association with the American Foundation for Equal Rights.
Join us at 10 am PST, 1 pm EST.
Watch the merriment, AFTER THE JUMP…