*As a note of disclosure, the antlers displayed on our new Towleroad banner are part of a collection that fell off their owners naturally at the National Bison reserve in western Montana. More on that when I explain the banner later this month.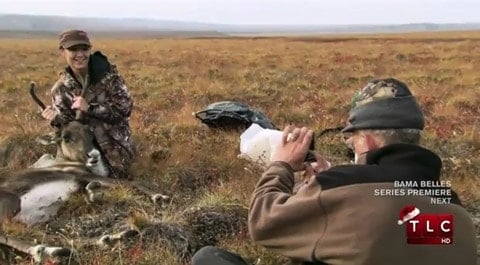 For the record.
If watching animals be hunted and killed for no reason disturbs you, then don't watch this clip from last night's Sarah Palin's Alaska.
Says Palin "In the words of Ted Nugent, we thank that mighty animal for living a good life and now sustaining a nice family."
Seems to me that sport, not sustenance, was the main goal here.
Watch (warning: graphic), AFTER THE JUMP…