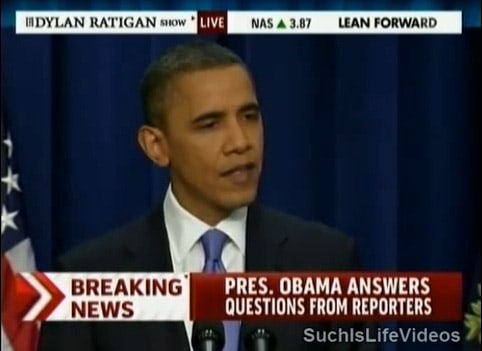 Hi folks. Didn't get a chance to post some material from yesterday as I was traveling to Montana to be with my family for the Christmas holiday. That said, posting will probably be lighter than usual over the next week or so. I hope you all have a peaceful and relaxing holiday wherever you are.
Echoing sentiments he expressed to reporter Kerry Eleveld in an interview posted this week in The Advocate, Obama told reporters yesterday, during questions regarding DADT, that he's wrestling with the notion of marriage equality.
Said Obama:
With respect to the issue of whether gays and lesbians should be able to get married, I've spoken about this recently.  As I've said, my feelings about this are constantly evolving.  I struggle with this.  I have friends, I have people who work for me, who are in powerful, strong, long-lasting gay or lesbian unions.  And they are extraordinary people, and this is something that means a lot to them and they care deeply about.
At this point, what I've said is, is that my baseline is a strong civil union that provides them the protections and the legal rights that married couples have.  And I think — and I think that's the right thing to do.  But I recognize that from their perspective it is not enough, and I think is something that we're going to continue to debate and I personally am going to continue to wrestle with going forward.
Watch, AFTER THE JUMP…