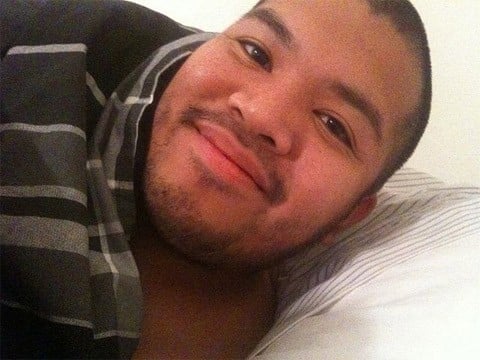 Positively Aware has published a gallery of people living with AIDS, spread over the course of a single day. Above, Darryl Takushi in Austin, TX. Visit the gallery here.
World AIDS Day [official site]
Join (RED).
Remember State Senator Tom Duane's arrest earlier this month? It was over a veto of a NYC AIDS housing bill by Mayor Michael Bloomberg.
Zap Michael Bloomberg's bagel breakfast: "Every December Bloomberg commits to fighting AIDS at his World AIDS Day Bagel Breakfast. But every January, he proposes a budget with devastating cuts to services such as HIV prevention and AIDS housing and nutrition programs. This year, Bloomberg also convinced Gov. Paterson to veto the "30 Percent Rent Cap" bill that would have provided housing security for 10,000 poor New Yorkers with AIDS."
Find out what you can do here.