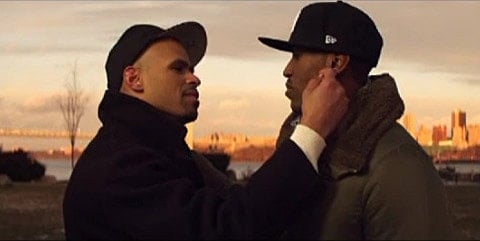 Marsha Ambrosius explores several complex and serious issues in her new video for "Far Away".
The AP: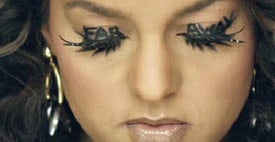 In the clip, a man seen with Ambrosius appears to be her boyfriend. They walk in a park, say hello to a group of men and to a woman and her children. Later, the video shows the man kissing another man. When the men return to the same park, now holding hands, the mother pulls her kids away. And when Ambrosius' friend is alone, he's assaulted while the American flag stands tall in the background. The clip concludes with the man lying on his couch; a suicide letter and dozens of pills are visible.
Ambrosius says the video will speak for those who don't have a voice.
"I lost a friend and I've had friends that have attempted suicide. There are people that don't have a voice to speak out and show what is happening and what can happen, so I just wanted people to see the honesty in it and be aware," she said in an interview from Philadelphia on Wednesday.
Ambrosius says she made the video to support her gay following.
Watch, AFTER THE JUMP…