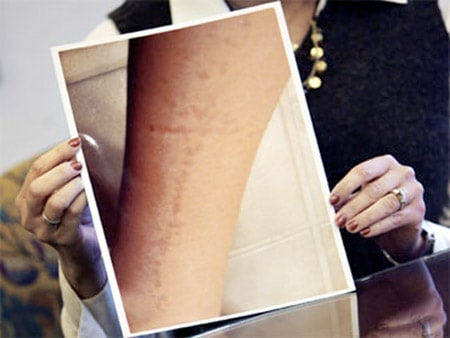 You may recall the story of John Freshwater, an anti-gay creationist school teacher in Mount Vernon, Ohio, accused of burning crosses into his students arms. Last January I reported that he had undergone a 14-month hearing about his activities, which included burning a cross on a student's arm in a science demonstration.
School officials have finally fired Freshwater: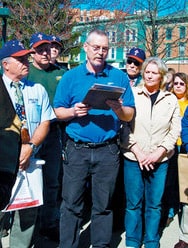 The Mount Vernon school board decided Monday night to accept a state hearing officer's recommendation to terminate John Freshwater. The firing took effect a few hours later, at midnight, The Columbus Dispatch reported.
Freshwater registered his unhappiness in an e-mail to The Associated Press on Tuesday but did not say whether he'd appeal. He had appealed an earlier move to dismiss him after an internal investigation.
He was accused of preaching Christian beliefs in class when discussing topics such as evolution and homosexuality. He also was accused of using a scientific device to mark students with a cross and of keeping a Bible on his desk.
In an article last January, the NYT wrote:
"One high school teacher said she consistently had to reteach evolution to Mr. Freshwater's students because they did not master the basics. Another testified that Mr. Freshwater told his students they should not always take science as fact, citing as an example a study that posited the possibility of a gene for homosexuality. 'Science is wrong,' Mr. Freshwater was reported as saying, 'because the Bible states that homosexuality is a sin, and so anyone who is gay chooses to be gay and is therefore a sinner.' A third teacher testified that Mr. Freshwater advised students to refer to the Bible for additional science research. School officials said Mr. Freshwater's science classroom was adorned with at least four copies of the Ten Commandments and several other posters that included verses from Scripture."