Late last year Belmont University soccer coach Lisa Howe was fired after she told students that she is a lesbian and her same-sex partner was pregnant. The firing made national headlines and inspired multiple student protests at the NAshville school. University President Bob Fisher denied the firing was because Howe was gay.
They recently, however, made a change: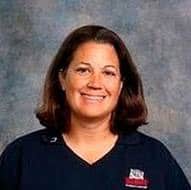 A university that came under fire from students for the departure of a lesbian women's soccer coach has added sexual orientation to its non-discrimination policy, but it was not clear whether it covered sexually active gays.
***
At the time of Howe's departure, Fisher said that the university does not consider sexual orientation in admissions or hiring decisions. On Wednesday, he said the policy change simply affirms the practices already in place. Asked whether his statements could be taken to mean that Howe was not pressured to leave because she came out to students, Fisher said he could not talk about any specific cases.
"This is a great victory for the values of inclusion, human dignity and respect," Howe said in a statement. "I am grateful to the Belmont board for recognizing that being gay and being Christian are not mutually exclusive. This is a landmark day."
Several reporters wanted to know whether Belmont was making a distinction between sexual orientation and sexual practice.
Belmont's student code of conduct lists sex outside of marriage as "sexual misconduct." Since gays and lesbians cannot marry in Tennessee, there is no way for them to be sexually active without violating the code.
Fisher would not say whether the new policy meant whether openly gay people could work at Belmont.
"I would put that in the category of a hypothetical," he said.