Lance Lundsten, an 18-year-old student at Jefferson High School in Alexandria, Minnesota, killed himself over the weekend, and had been bullied for his sexual orientation, according to a Facebook memorial page set up in his honor.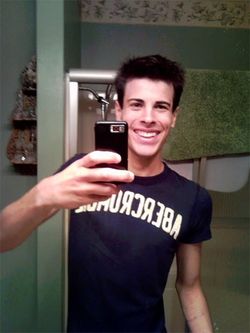 Around 10 p.m. Saturday the Douglas County Sheriff's Office responded to an emergency call at the Lundsten's residence in Miltona.
When officers arrived, they discovered 18-year-old Lance Lundsten needing emergency medical care. Lundsten was transported to the Douglas County Hospital where he later died.
The Sheriff's Office confirmed to KSAX that they believed Lundsten's death was a suicide. The Sheriff would not confirm the nature of the medical emergency.
A second Facebook page, the Jefferson Anti-Bully Coalition, has been set up in response to Lundsden's death.
Box Turtle Bulletin notes that sexual orientation is not included in the school's 'anti-bullying' handbook.