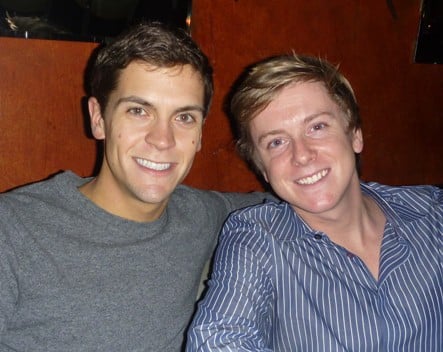 Facebook's Chris Hughes and his partner Sean Eldridge have announced that they are engaged. The two made the announcement at a recent reception in support of Freedom To Marry, the organization in which Eldridge serves as political director.
The New York Post reports:
"This is very timely for Chris and I to have you here tonight to celebrate marriage and work on marriage," Eldridge announced to guests. "We got engaged two weeks ago, so there is a real sense of urgency." The two decided to make their longtime relationship legal on New Year's Eve. "We were in Thailand in a hotel room in the north. We were delayed after two days in the snowstorm and Chris got down on one knee and proposed. It was very traditional and very sweet," Eldridge told us. "We've been together for five years now."
Hughes and Eldridge will wait to marry until marriage equality is introduced to New York state. Congrats, guys!