More gruesome details have emerged from the murder of gay rights activist Carlos Castro. His alleged killer, a Portugese model, is being held without bail.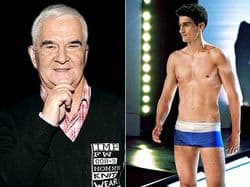 "The medical examiner's office said the cause of death was trauma to the head and strangulation. Prosecutors charged Renato Seabra, 21, with one count of murder in the second degree."
"Seabra admitted to stabbing Castro with a corkscrew and cutting off his testicles, according to a criminal complaint unsealed on Friday just before the first court hearing in the case. Castro's face had shoe impressions and bruising, the complaint said."
"Seabra was being held in Bellevue Hospital Center — local media said he had slashed his wrists — and was shown Friday's hearing through video conference. He wore a green hospital smock while a Portuguese interpreter translated the proceedings."